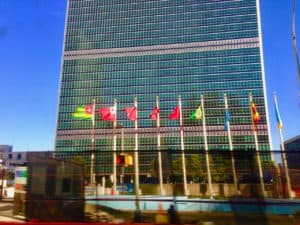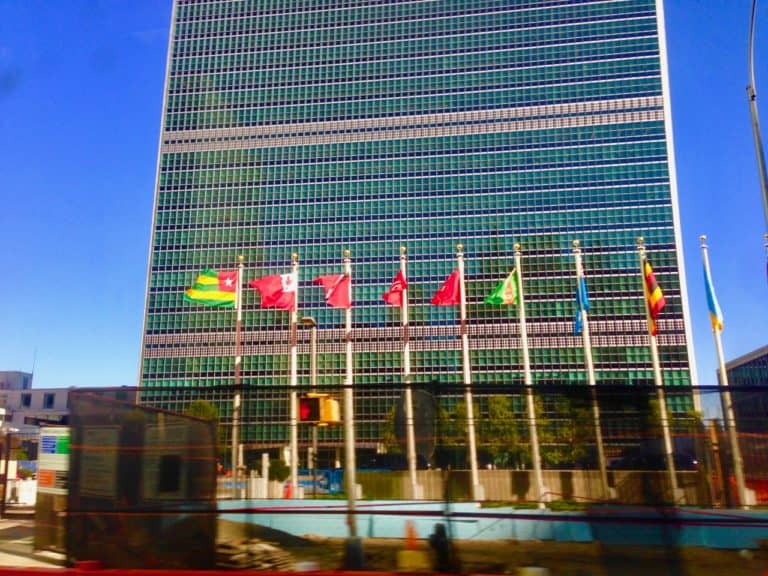 Sky Guo, a founding member of OMFIF, an independent forum for central banking, economic policy and public investment, has reportedly been invited by the United Nations (UN) to talk about how foreign policy experts can take advantage of the latest digital technologies to address the world's most "pressing" challenges or issues.
Guo, who's also the co-founder of Cypherium, an enterprise-focused blockchain or distributed ledger technology platform facilitating "interoperability" between DLT systems and central bank digital currencies (CBDCs), stated he's honored to be "representing the blockchain and digital asset industry at the UN's 75th anniversary."
Guo believes that leading the conversation around digital or crypto-assets and their role in the "future of finance" is critical. He claims that this is "especially true as CBDC development continues at a record pace."
As one of the only delegates from the blockchain or DLT industry that will be in attendance, Guo might serve a key role in ensuring the sector is represented in an appropriate manner.
Guo remarked:
"The time to [enable] interoperability between these instruments is now and getting this message across is paramount to … the success of the broader economy."
This year's annual meeting notably marks the 75th anniversary of the United Nations. The UN will be commemorating the founding of the UN charter. The ceremony will be centered around the theme, "The Future We Want, the UN We Need: Reaffirming our Collective Commitment to Multilateralism."
As noted in a release shared with CI:
"This year's summit will encompass ideas of solidarity and unity and [will aim to cover] forward-thinking political and intergovernmental actions to help expedite the UN's sustainable development goals (SDG). As part of its SDGs, the organization aims to address challenges pertaining to poverty, economic growth, industry innovation, and infrastructure as well as many others."
The announcement also mentioned that Guo will be presenting as part of the UN75 dialogue organized by YPFP (Young Professionals in Foreign Policy), which will aim to bring together professionals from many different backgrounds along with diplomats and industry experts to "discuss concrete ideas and steps on how the next generation of foreign policy leaders can work together to address global challenges."
In an interview with Crowdfund Insider, Guo had noted:
"If CBDCs are going to gain adoption and global importance, as we at Cypherium believe they will, these new digital fiat systems will need to communicate with their domestic economies, with other nations, and with private cryptocurrencies, which are quickly becoming legitimate global economic factors."
He had also pointed out that today, "the governments of the world use financial policy to administrate amongst each other as well as within their own nations, and CBDCs would bring this to new levels of efficacy."
Cypherium, the creator of cross-chain interoperability solutions for central bank digital currencies, had announced in September 2020 that it was raising funds through a new token sale.
https://vixencrypto.com/wp-content/uploads/2020/10/United-Nations-New-York-City-300x225.jpg
225
300
Steve
https://vixencrypto.com/wp-content/uploads/2019/12/vixen-crypto-currency-blockchain-300x138.png
Steve
2020-10-21 08:06:09
2020-10-21 08:06:09
Sky Guo, Co-Founder at Cypherium, will be Representing Blockchain Sector at 75th United Nations General Assembly